Barrel Valley Cockers

Barrel Valley Moonshine, CGC, NA

"Luna"

04-03-98-




AM,CAN CH CANDELLE'S CINNAMON TOAST


AM,CAN CH LINWAY'S MICHAEL J.



AM,CAN CH BITTERSWEET LINWAY



CH FANNY HILL'S DARLING LA BAMBA


CH LAURENT'S WHEEL OF FORTUNE



Laurent's Just Peachy Keen
Barrel Valley Moonshine, CGC, NA




CH SILVERHALL SOLDIER OF FORTUNE


CH WINTERS DETY'S SOLDIER BOY



CH SYLVAN ACRES SUDDEN SWIRL



CH BROOKWOOD RAE'S CREEK

Dam of:

Reba, Lincor It's My Turn, CGC, CD, NA, NAJ

Savannah, Barrel Valley Hearts & Moons

Seamus, Telme 'N Edy's Shameless Heart

Here are some pictures of Luna's puppies sired by Ch Har-Land's Kahlua Legacy

And here are Luna's 2003 babies sired by Ch Telme & MiFox Restless Heart

We are considering repeating this breeding in 2004.

Girl (Savannah)

  Little Boy(Seamus)


  Big Boy (Billy Bob)














Sadly, Billy Bob, died at














five months old, just two














weeks after reaching his new














home.
Barrel Valley Hearts N Moons "Savannah"

Now co-owned with Rachel Goodson of LaRaynne Cockers.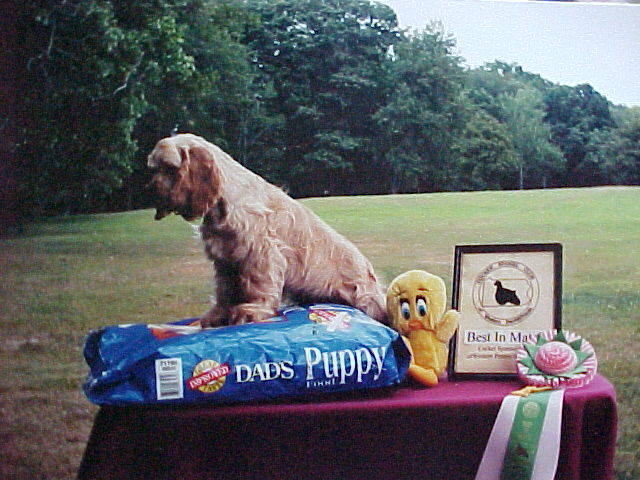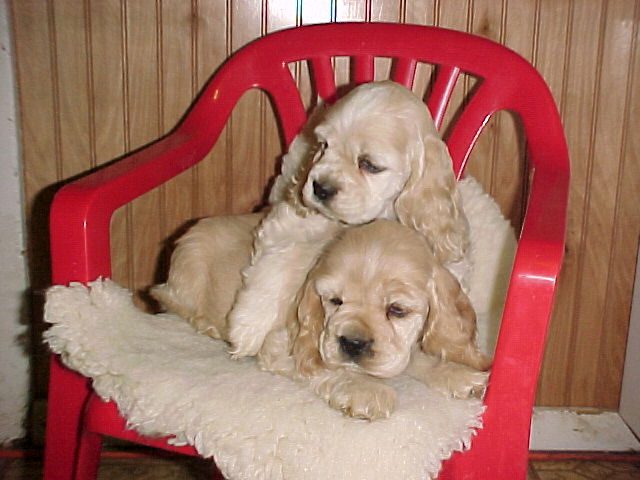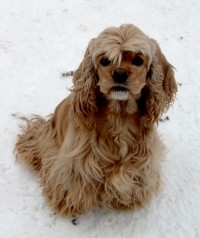 FLASH!!!  Telme 'N Edy's Shameless Heart won a group 4 from the puppy classes!!!!!